July 2, 2016
Bowling on the floor in the drill trench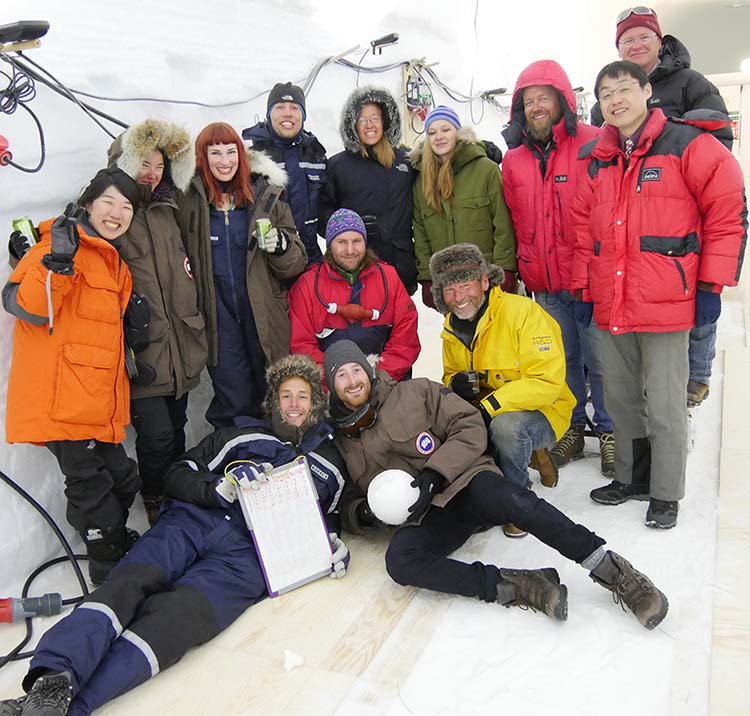 The winners are declared: Nicholas and Christian.

This Saturday evening a bowling tournament was planned in the drill trench. At 19:00 we had all been in the shower and we took our warm outdoor clothes over dresses and ties. The new wooden floor in the drill trench was to be tested as a bowling alley. After 5 rounds, the team of Nicholas and Christian was declared as winners.
Nanna, Camilla, Martin and Henrik were the chefs and we had an excellent meal with Moroccan lamb, oven baked vegetables and ice cream.
What we have done today:
Resampled snow surface profile in the clean snow area
Dug and sampled from 3-4 m in the Japanize snowpit
Setup the frame of the third garage (RECAP drill tent)
Documented all drill boxes
Cabling in the trenches
Prepared Saturday evening
Ad. 3: The frame parts to attach the door are missing
Weather today: Mostly cloudy all day clearing in the evening. Temperature -10°C last night increasing to -6°C during the afternoon. Wind 10 kt from W all day dropping to 5 kt from W in the night.
FL, Dorthe Dahl-Jensen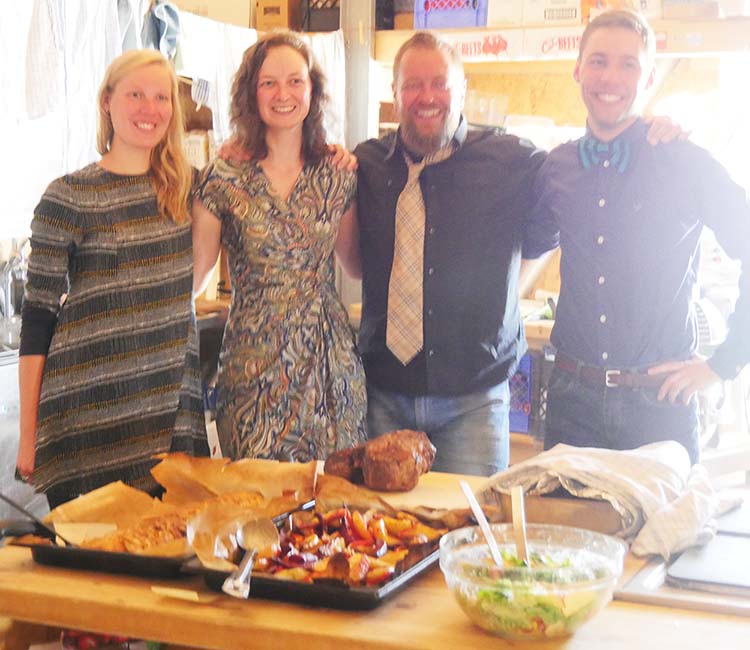 Saturday chefs: Nanna, Camilla, Martin and Henrik.