July 5, 2016
Cutting snow blocks

Sledge with box filled with snowblocks ready to be pulled up to the surface.

It has been an ongoing theme during the EGRIP season: cutting endless amounts of snow blocks with chain saws to form the trenches. Our project is to enlarge the logging corridor so the logging cabin can be placed here. We have calculated that we need to fill the box 40 times with snow blocks before the project is completed. The sledge with snow blocks is pulled up the inclined entrance with a skidoo and deposited on the surface. The vision is to make an igloo of the snow blocks …
What have we done today:
Resampled snow surface profile in the clean snow area
Finalized sampling from the 4 m deep Japanize snowpit
Made a trench from the main Dome to the trenches for net connection
Started enlarging the logging corridor
Made the missing parts for the third garage
Placed the cover the third garage
Visited the EGG2 position and repaired the data acquisition system
Weather today: Sunny in the morning, cloudy with snowfall with periods of sun in the afternoon and evening. Temperature -12°C last night increasing to -5ºC during the afternoon. Wind shifting between 5 kt and 10 kt from W.
FL, Dorthe Dahl-Jensen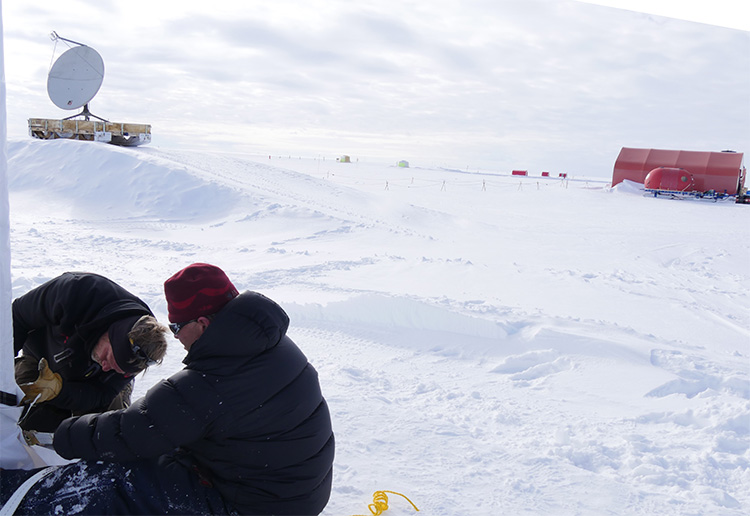 Chris and Thomas attaching the garage cover.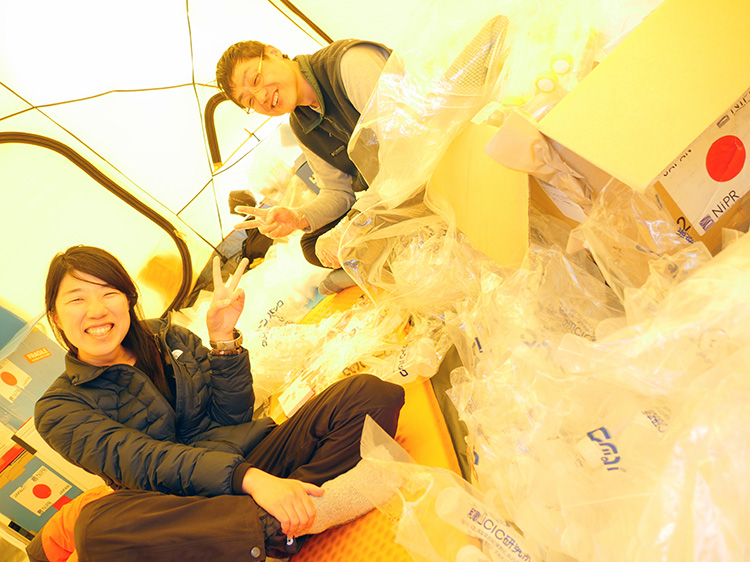 Naoko and Fumio arranging snow samples.