August 11+12, 2018
Saturday Night Dinner
Saturday night dinner.

With a smaller camp we can arrange the tables so we all can sit together for the Saturday Evening Dinner. Kasper, Mikkel, Iben and Marie had cooked a really great dinner og filet, cream potatoes and broccoli salad and Dorthe har made dessert with Italian hazelnut cake, pickled plums and vanilla ice cream. We enjoyed the meal and had a quiet evening. The sun is nearly touching the horizon just after midnight now so candles of the table are needed.
What we did today:
Removed ice over the logger cabin in the trenches and started removing snow over the mechanic workshop
Finalized the ice box list for 2018
Continued tests of a set of transmitting and receiving radar panels for the Mills Cross Radar
Placed all panels on the balloon sledge for the Mills Cross Radar
Arranged cables at the electronic workshop on the first floor of the Dome
Installed the new oven in the Dome Kitchen
Changed drill vacuum cleaner relays
Weather: Saturday: Broken clouds, clearing in the evening. Temperatures between -17 deg and -6 deg. Wind between 4 and 12 kt mainly from 240T.
Camp population: 13
FL, Dorthe Dahl-Jensen
Sverrir busy installing the oven in the Dome Kitchen.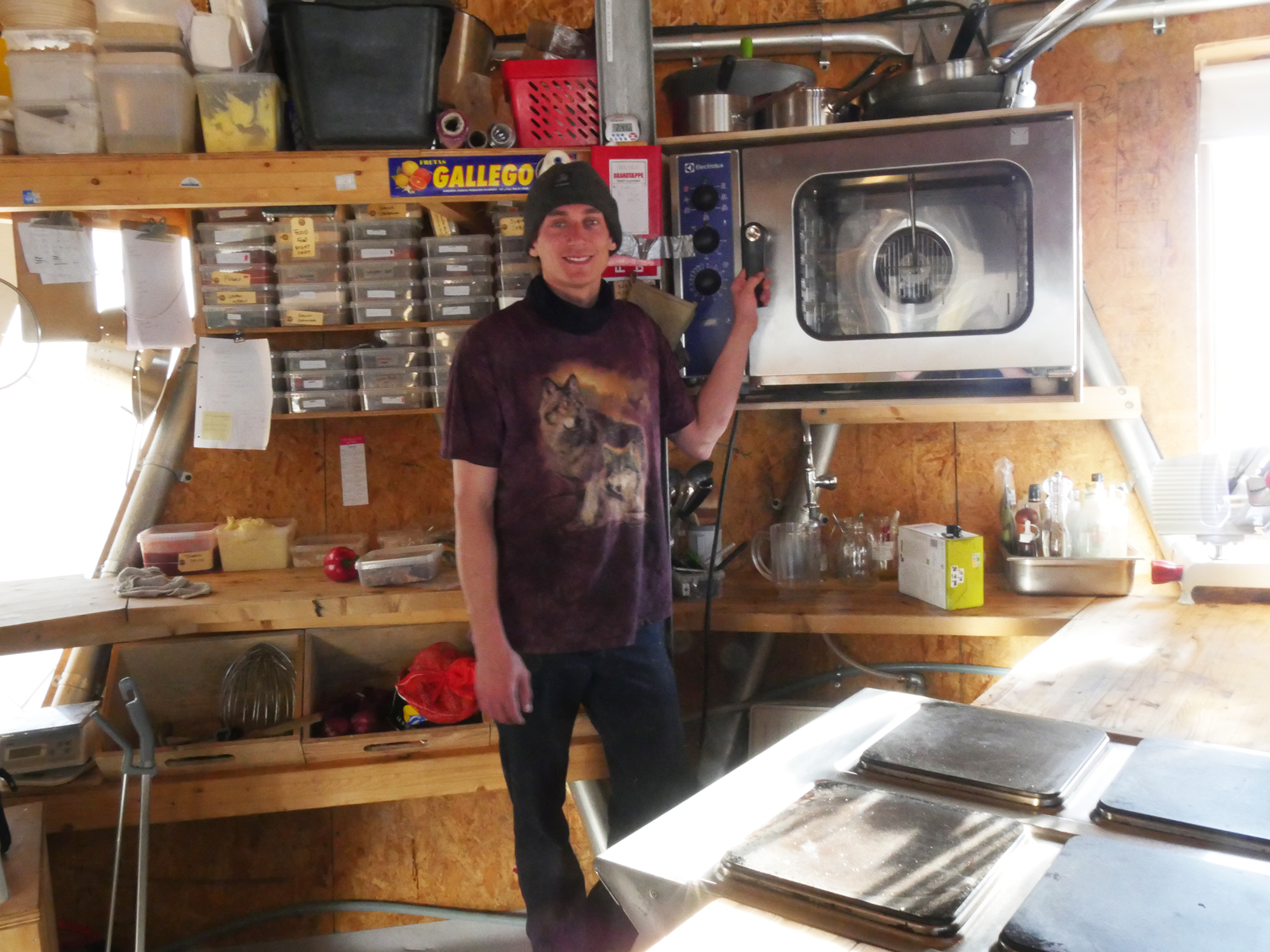 Frede with the installed oven. THANKS to Sverrir.