August 13, 2018
Sunset

Mills Cross Radar.

After testing the receiving and transmitting panels all 16 panels were placed on the 30 cm high and 18 m times 18 m balloon sledge . The cables have been connected and are being tested from the weatherport. The radio echo sounding images from the UHF radar are impressive and we are all looking forward to moving the electronic racks to the Cabin PistenBully and starting the imaging.
What we did today:
Finish removing snow over cabins in the drill- and science trench
Prepared for end-of-season generator shift
Moved all the Mills Cross electronics to the PistenBully
Tests of system from the PistenBully
Frederik sick, volunteers in the kitchen
Installed water in the new oven
Add 1: Iben, Marie, Mikkel and Kasper as Team Ice are working on removing snow from the sides and roofs of the cabins in the trenches.
Weather: Overcast all day Temperatures between -18 ºC and -5 ºC. Wind between 2 and 10 kt from 200-280T
Camp population: 13
FL, Dorthe Dahl-Jensen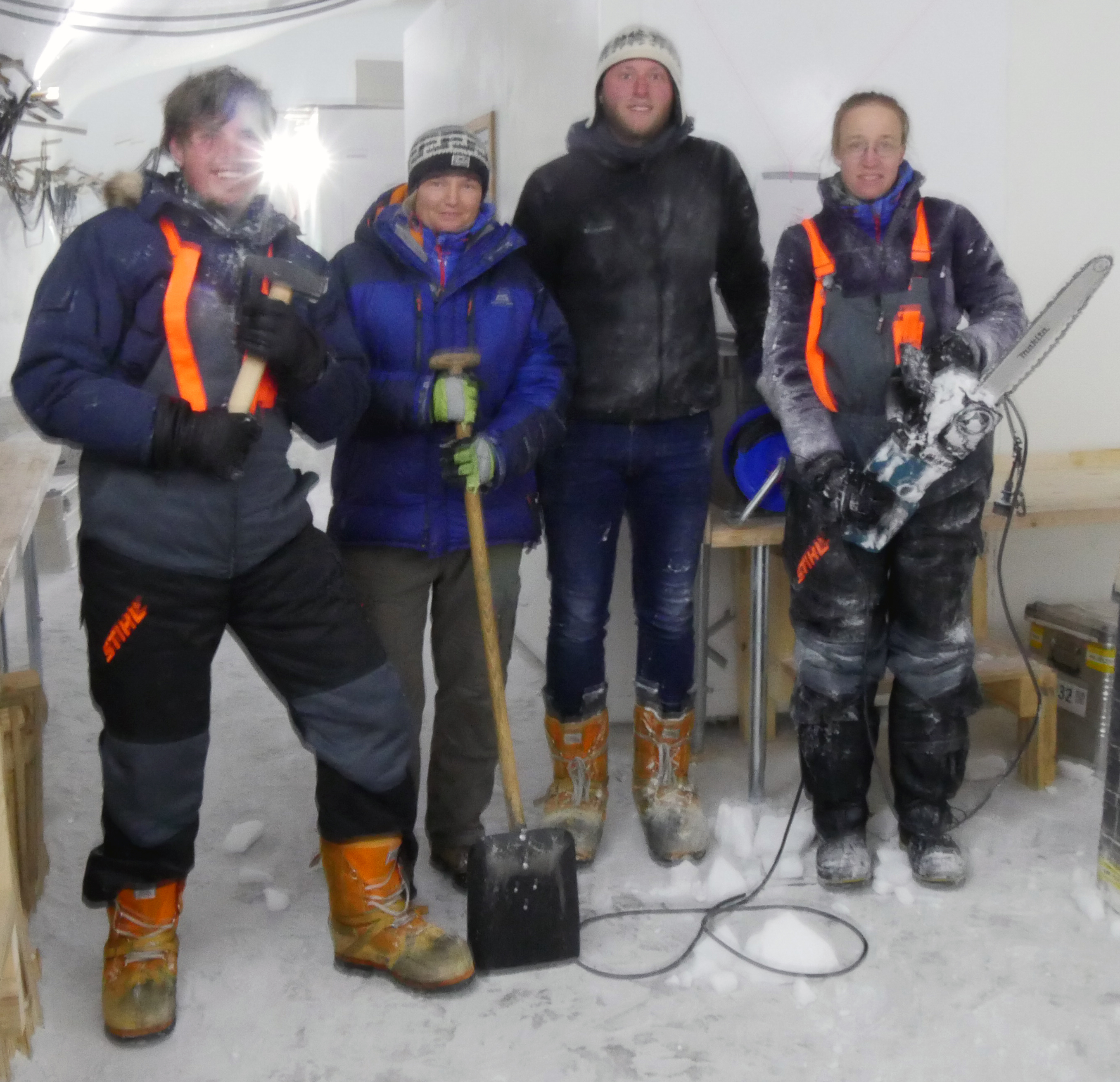 Team Ice removing ice and snow around all structures in the trenches.