July 15, 2022
Drilling is speeding up
It is always spectacular to see the big snow blower mounted on the Pistenbully in action. Here Chris is covering the inflated baloon that is placed in the entrance of the drill trench. After the baloon has been removed there will be a good storage room and a door will be mounted at the end to make access to the trench.

The drill team has now started to work in shifts in order to increase the production, and drilling now takes place from 8 in the morning until around midnight. After some initial adjustments of the drill, the drilling now seems to be a in a good mode where one 3m core after the other comes out of the borehole. Today's longest core was 3.63 m, and all cores drilled today have been 3+m. Core breaks are generally hard and in the ice core the breaks are almost flat and symmetric, sometimes making it difficult to fit the orientation of the cores from one to the next. The core quality is excellent and in most cases the core catchers only make a few cm long scratch in the core. The ice cuttings (chips) are coarse and appear to be well collected by the drill. The winch seems to cope well with the hard core breaks, so we just cross our fingers that it will continue like this. So far, the logged cores have been stored in the ice core buffer in order for the drill liquid to evaporate, but we will soon start the processing of the ice core. The main processing will start next week after we have exchanged personnel in camp. On the surface there has been high activity blowing snow over the main entrance to the drill trench, and also grooming of the skiway has begun to prepare for flights planned for next week.
What we did today:
Drilled 5 runs (7-to-7 pm). Logger's depth at 7 pm: 2162.80 m. Logged core: 18.53 m.
Temperature logged German shallow holes in the shear zone.
Continued packing down drone camp and radar equipment.
Covering green balloon in drill trench main entrance with snow.
Started grooming of skiway.
Weather today: Overcast and snowfall in the early morning but clearing up during the day with good outdoor conditions. With the clear sky temperatures are still relatively low at -15.3°C to -8.1°C. Wind: 2-12 kt from W.
FL, Anders Svensson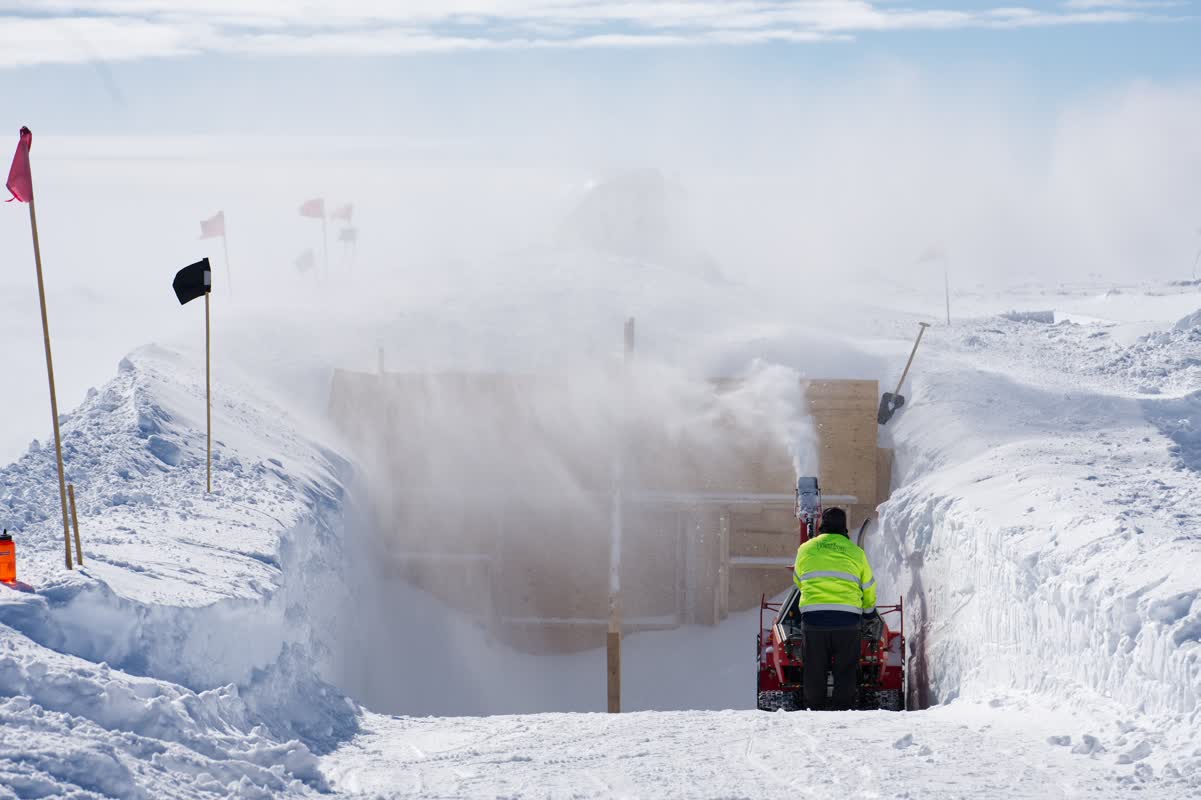 The new entrance to the drill tench is blown free of snow by J.J.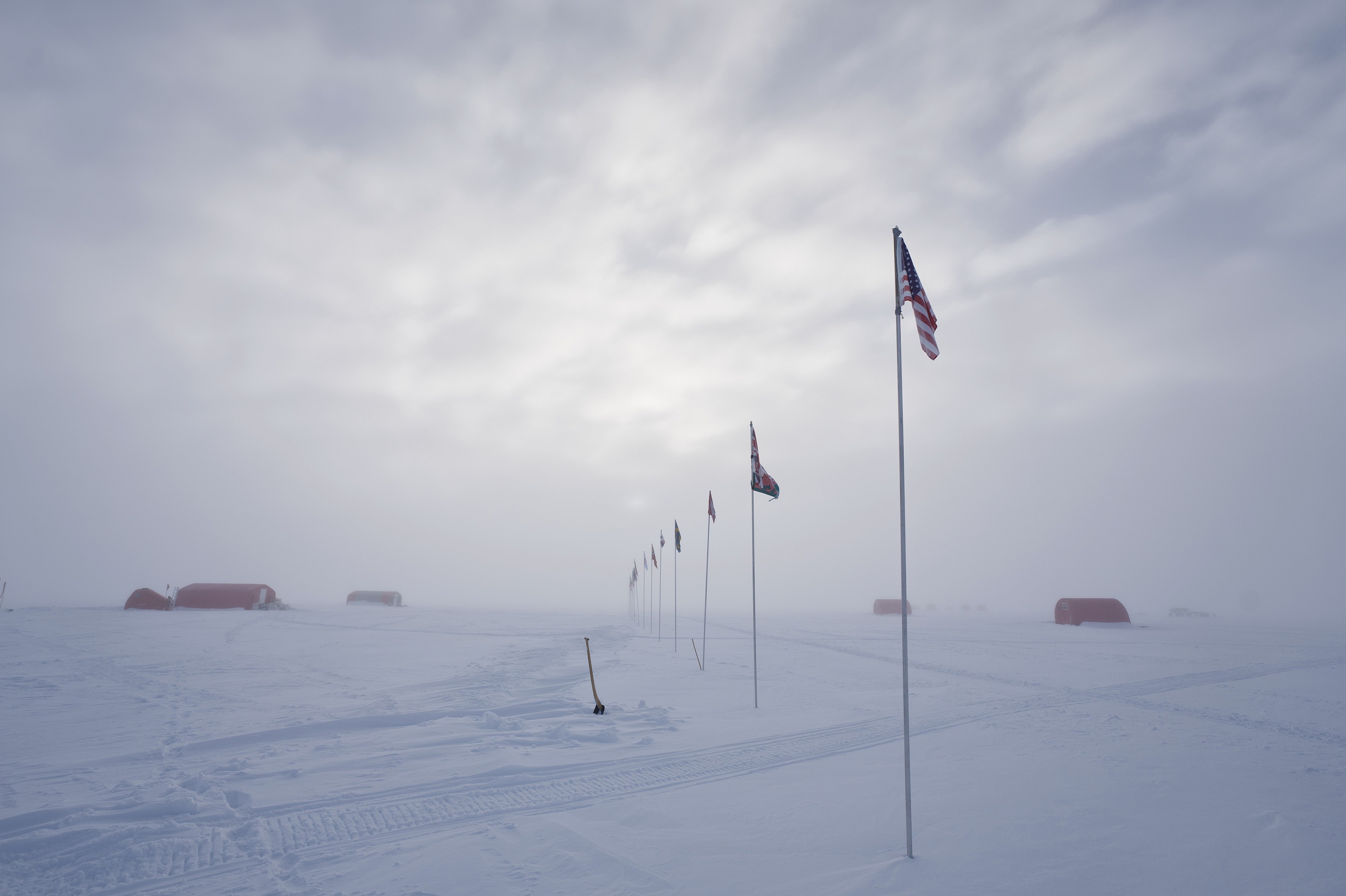 Yesterday evening we had a misty ground fog coming in and the wind died.