August 10, 2022
Last core processed at EGRIP 2022
Icebox packing in the science trench.

With the optical cable though the top 1500 m of the borehole, Coen did 40 explosions along three lines to be recorded by the optical cable in the borehole. The nearest explosions could be heard and rocked the dome slightly. It was a great attraction today. Johannes was cook helper today and we had a Spanish meal with soup with eggs, tapas and ice cream. A great treat.
What we did today:
Documented carpenters' garage.
Documented frozen food in cook's freezer.
Finished packing and documenting ice boxes.
Seismic explosions to be recorded by borehole optical line.
Arranging cargo and overwintering cargo on the surface.
21 in camp (since July 26th)
Weather today: Morning and evening fog lifting during the day to overcast. Wind between 2-12kt from W veering to N/NE. Temperatures between -11 and -9°C.
FL, Dorthe Dahl-Jensen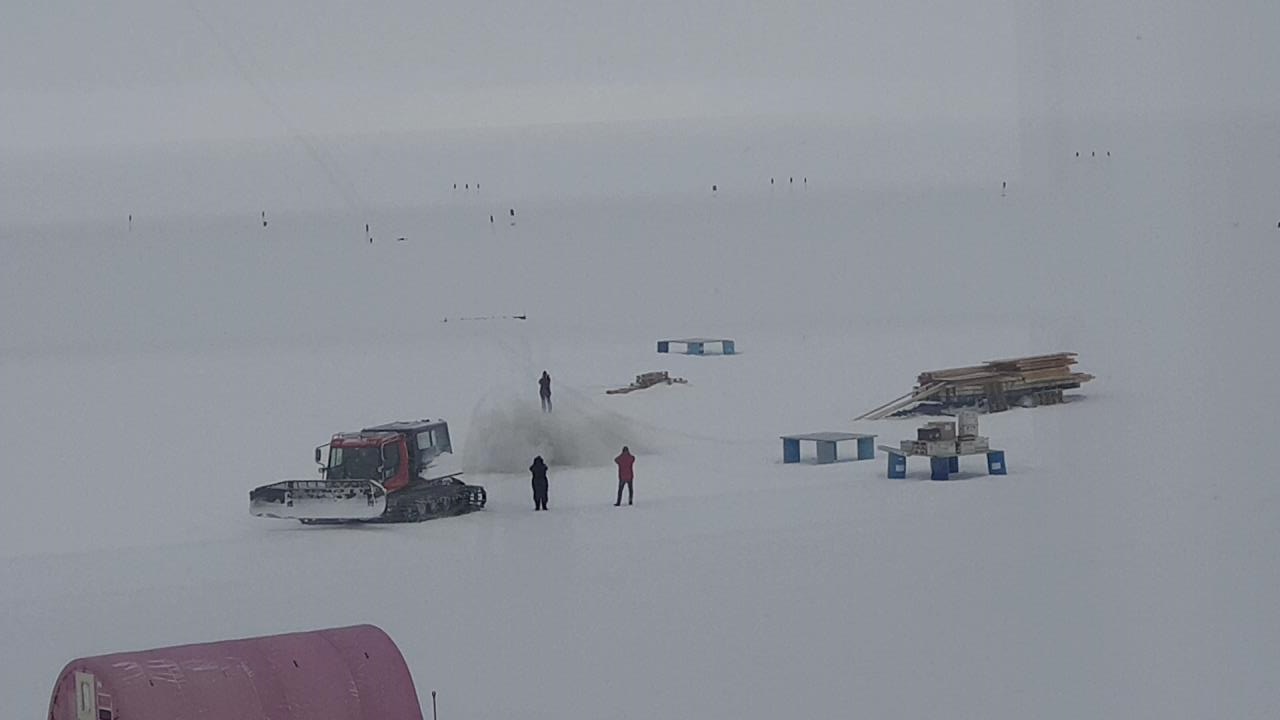 Explosion at EGRIP camp.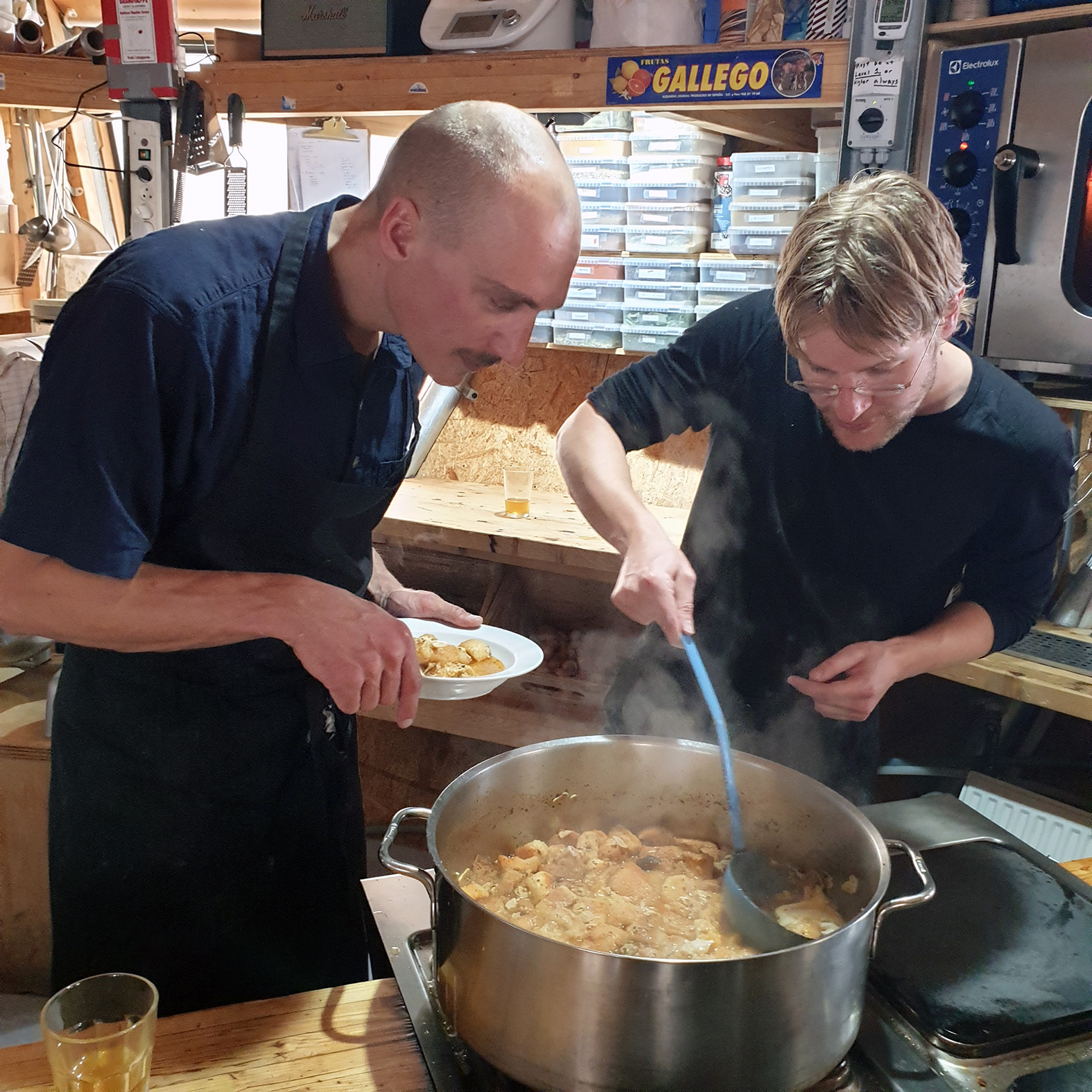 Johannes and Frederik serving the Spanish soup.