April 24, 2023
Getting ready!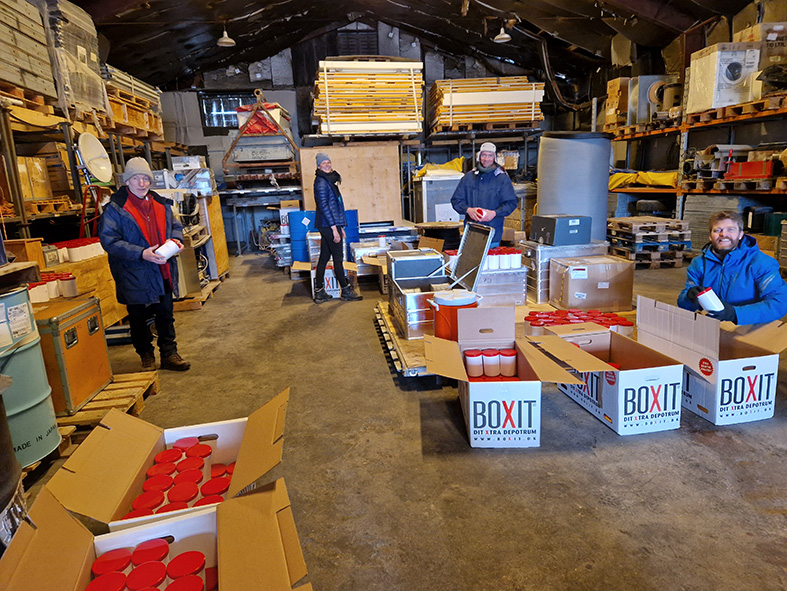 Sepp, Anna-Maria, Jeppe and Bo sorting sample bottles in the warehouse (photo by Dorthe).


The team opening camp (the so called put-in crew) has now been in Kangerlussuaq for a few days, helping out the FOMs with finalizing cargo in the warehouse for the put-in flight. Also, everybody are now equipped with appropriate field gear for the rather cold job of opening camp, and we have tested and packed various it and communication equipment. We had actually hoped to do the EGRIP put-in today, but the weather forecast did not look promising for a flight to camp. Hence, we now hope to go to EGRIP tomorrow instead.

Yesterday evening we all got a delicious dinner prepared by our chef Jeppe with assistance from Vasileios and our doctor Anna-Maria: Mashed potatoes with a very nice stew prepared from grilled meat. The put-in crew looks forward to more of this in camp!


Yesterday we also managed to help Dorthe sort sample bottles that should go even further north (Prudhoe Land at the ice sheet margin), as our US GreenDrill colleagues generously have agreed to try to take some water isotope samples for future collaboration.

FOMs and FL, Marie, Jesper and Bo
Chefs cooking.